Engine Tuning Boxes
We have searched the market for you, been with designers and manufacturers in both the UK and Europe and have a personal ongoing access to these people.After discussions with you and learning your driving style we will program the tuning box to fit your requirements whilst remaining within safe parameters for your car.
For a tuning box we use Essing Performance Holland (EPC) through Randstad PLC in the UK who back and guarantee the units. We believe after much study that these units offer the best option as a plug in device increasing performance by as much as 40 BHP or gaining MPG by as much as 20%.We fit your tuning box to your engine in a matter of minutes and you've instantly gained a whole lot of efficiency and when you sell your car we can reprogram it to fit your new one.
EPC usage in Petrol engines
High pressure petrol engines can be fitted and will give good BHP and performance increases; however there is little or no increase in MPG.
EPC usage in modern Diesel engines
The EPC tuning box module has been engineered and manufactured in Europe. They can be programmed to be used on most modern diesel and high pressure petrol engine vehicles. EPC will give you more power when you need it most, better acceleration if required and better fuel economy. We can advise you how to achieve the most for your personal motoring requirements.
Only the highest quality materials are used in the manufacture of EPC tuning units & wiring looms, which were engineered, designed and are manufactured within the European Community to unrivalled quality standards.
EPC has been approved in the Netherlands by many Mercedes Benz & Kia dealerships; they allow their official workshops to fit the diesel tuning chip. This is an incredible statement about the quality of this product, one of which none of the competing products in the market can boast and which EPC are proud to promote. Give the best to, and get the best from your diesel engine.
Whilst the EPC unit can be programmed and sent out to you by courier for simple DIY fitting, we can also install the unit in the East and South East, one of our mobile technicians will do this for you. The cost to buy direct is very comparable to buying on line and you get the added benefit of speaking to a diesel specialist who will be able to provide additional advice about your diesel vehicle, and set the unit up to suit your personal driving style and requirements (e.g. caravan towing), performance or economy.
.All our EPC tune boxes are guaranteed for two years and backed by a major PLC, Randstat, who carry significant public liabity insurance to give you peace of mind that you are purchasing a reliable product, manufactured in Europe and of the highest standards.
Purchasing your unit online does not take away the personal touch as we will discuss your driving habits and preferences whilst we are programming your unit to your personal touch, making your car unique to you.
All our technicians are trained on the fitting and identifying of any potential issues with your car. Our specialists are here to provide advice on how to get the most from your purchase. You may then speak to them and arrange to have your tuning chip fitted and get the power, MPG economy & CO2 benefits immediately. Or we can talk you through the very simple procedure for fitting it.
History of EPC
So let's start with pedigree, EPC is the brainchild of Wim Essing an F1 standard Dutch automotive Engineer who has worked at the highest level in world motorsport. He originally developed the technology and his company continues to invest in and add to that development as it increases the range of vehicles covered by EPC tuning.
The materials used in EPC are of the highest quality available. Wim's business is located in southern Holland which is a hotbed of manufacturing excellence within the electronics sector, typified by Philips Electronics. The wiring looms which form part of EPC are manufactured by the same company who produce wiring looms for Philips MRI scanners and produce the full loom for the amazing Spyker luxury Dutch sports car. All connectors used on EPC wiring looms are Vehicle manufacturer Original Equipment products.
The tuning units themselves incorporate an Atmel 32 bit microprocessor and are produced by another Dutch based company who operate as a sub-manufacturer to Philips electronics, so their manufacturing standards are of the highest quality.
Agriculture tune boxes & EPC EGR
Tuning boxes for Tractors
EPC in Holland have in their research and development, manufactured a module to fit heavy duty tractors and since 2013 when it was launched thousands of contractors and farmers are benefitting from increased power and better fuel economy.
EPC has been tuning motor vehicles to achieve improved MPG and Torque performance for over 10 years. The product is engineered and manufactured in Europe (Holland) using the highest quality components available, including a 32 bit Atmel microprocessor at its core (similar to many of today's mobile telephones).
At LAMMA 2013 Randstad were pleased to launch into the UK market EPC AGRI our agricultural tuning solution. The product has been trialled and tested in Holland throughout 2012 and hundreds of vehicles have been successfully tuned.
EPC AGRI benefits from 1.2m length looms with OEM connectors. FCI connections protect against the ingress of water or dirt.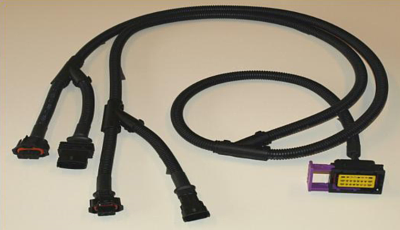 The vehicle application programme covers most key manufacturers.As EPC AGRI units are re-programmable when you dispose of your vehicle the unit can be retained and re-programmed for the replacement vehicle.
EPC EGR
Also Available within the EPC technology range is an EGR electronic bypass module. During product development in Holland our manufacturers identified certain brands (e.g. John Deere & Claas Tier 3) with EGR valves causing so many problems. The bypass unit eliminates the EGR from the system without the need for complicated removal. Fitting of this module can also create up to 3% fuel savings in partial engine load. The by-pass unit can also be removed at end of vehicle life and transferred to next vehicle.

0% 4-month finance on ALL our products
0% 4-month finance on ALL our products
Call Bill on 07947 813457​